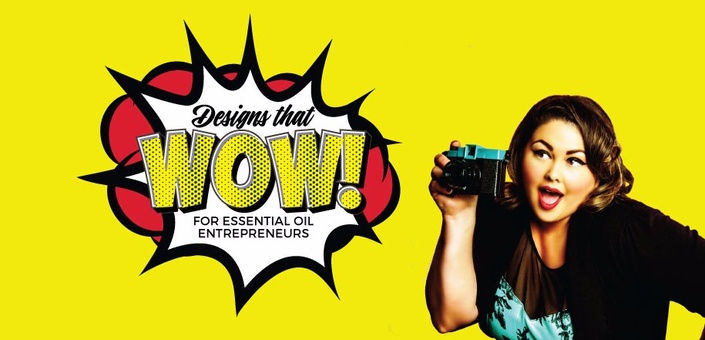 Designs That Wow!™
CREATE JAW-DROPPING GRAPHICS THAT WILL HELP YOU GROW YOUR ESSENTIAL OIL BUSINESS.
Enroll Now!
If you've been sharing essential oils, then you know how frustrating it can be to create a professional looking graphic without spending hours trying to make them look just right.
Despite your best efforts, it just seems to be way too long...while others are churning out amazing essential oil memes, flyer, invites, etc. by the hundreds with seemingly little effort.

You watch other people's visual posts take off with dozens of comments as their business grows, and you wonder if that could ever happen to you.
Not to mention, you've got heaps of stellar graphic ideas you would make if you only knew how to create them without a ton of effort.
Yeah, I get it. And I've been there. Now, I can create jaw-dropping designs that have that WOW! factor in a matter of minutes.
YOU CAN DO IT, TOO! IMAGINE IF...
...You finally had all the coveted files, templates, and know how to create your very own graphics in minutes.
...You no longer felt like you were creating designs that ended up looking like a 5 year old made them.
...You could stop struggling with all these programs, apps, and clunky images...instead you were able to pop onto social media with a visual post that had WOW! factor.
Yes, you can learn how to create eye-catching graphics in minutes with a clear step-by-step course geared towards your essential oil business.
Over the past three years, I've discovered just how POWERFUL an essential oil graphic can be. Let me share a few facts that may affect your sales and income.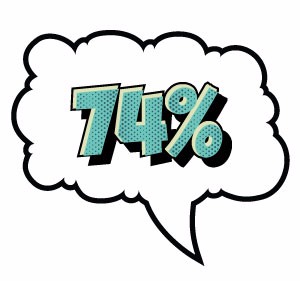 74% of social media marketers use visual assets in their social media marketing, ahead of blogs (68%) and videos (60%). (Source)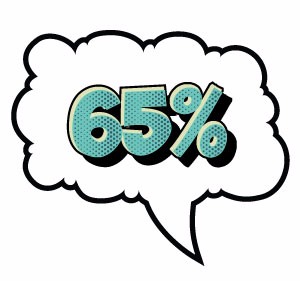 When people hear information, they're likely to remember only 10% of that information three days later. However, if a relevant image is paired with that same information, people retained 65% of the information three days later. (Source)
As my graphic design content grew, so did my income! Not only that, but I finally had a community to lead -- one with engagement and people who were excited about the things I created.
And even though I'm in one of many in the Young Living™ independent distributors, I was able to grow my business over 300% in 2017 with the use of strategic branding and social media engagement.
Here are a couple reasons why developing your own brand strategy through professional-looking designs should be your top priority:
1. There's a simple formula that says: the more engaged viewers you have on your posts, the more sales you'll be able to make. It's basically the easiest math equation on the planet, and trust me, it works. (And how exciting to know that with the right designs, you could be on your way to a profitable business, too!).
2. Straight up, you aren't the only person representing essential oils in the marketplace. There are hundreds of thousands of oily entrepreneurs out there developing their brand to market to the audience you've worked your butt off to build. Frustrating = Understatement.
But with your fancy designs you can keep them engaged, informed, and excited.
No, there isn't a "magic pill" you can take that will give you a large, engaged business overnight. But learning how to make jaw-dropping graphics is easier than you'd think and literally ANYONE can do it!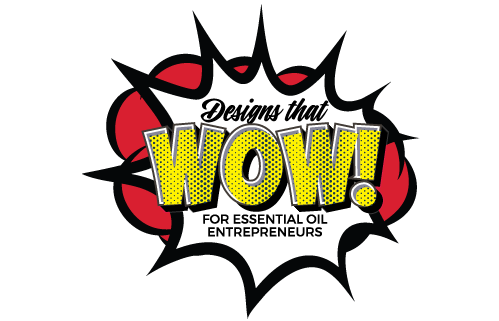 I created Designs That [email protected]™ for essential oil entrepreneurs to share the EXACT principles and strategies I used to create professional designs so that I could finally have the profitable, engaged community I'd always wanted.
I haven't always been a graphic design superhero. In fact, just a few years ago I didn't even know what Photoshop was and Word Swag wasn't even a thing. And when I finally tried to make my first real graphic, it took me days and I hated it when it was done.
I'd tried you tube tutorials and dozens of other outdated tactics I found on Google -- and felt like I was wasting my time on methods that didn't work or I simply couldn't understand.
That is, until I decided to go back to college for graphic design. Thousands of hours and dollars later I was able to take what was in my head and turn it into a tangible graphic that worked.
Not everyone has time to do that between growing a business, raising kids, and doing other daily responsibilities. I am here to shave down that learning curve and give you real, tangible results with speed. Because, let's face it....nobody's got time for that!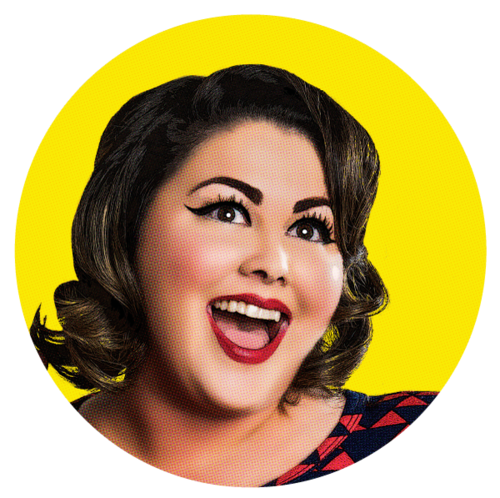 Hi! I'm your instructor, Hannah Shields.
I am determined – and quite frankly obsessed – with teaching people about Young Living™ essential oils and oily entrepreneurs how to find their confidence through developing design and branding skills.
GRAPHIC DESIGNER, FELLOW OILY ENTREPRENEUR, COURSE-CREATOR & INSTRUCTOR
Even if you're new to graphic design, have an downline of 1 (your mom), or have no idea where to even begin, Designs That Wow!™ will become your step-by-step course for creating jaw-dropping graphics with ease.
Frequently Asked Questions
What if I'm brand new to designing?
Fantastic! Designs That Wow!™ is designed with you in mind. We skip the hard stuff and keep it simple and replicable.
How long do I have access to this course?
How about FOREVER?! As long as Designs That Wow!™ is alive, you'll have access to the course (and I expect it to live a loooong, healthy oily life).
What if I am unhappy with the course?
We would never want you to be unhappy! If you are unsatisfied with your purchase, contact us in the first 14 days and we will give you a full refund.
What format is the course content delivered in?
The course includes videos, worksheets, swipe templates, font files, transparent oily images, and more!
Am I going to have to buy a bunch of pricey software?
Pshhh NOPE. I am all for making the most of what you have, wherever you are in your design journey. I may recommend a paid tool from time to time, but by no means does the course revolve around you buying any pricey software. You can get solid results without spending a penny.
Want to know how Designs That Wow!™ will TRANSFORM your business? After completing the course, you'll...
>> Create professional looking graphics with ease.
>> Finally stop feeling fed up and frustrated spending way too many hours creating one simple meme.
>> Be on your way to creating a profitable business because you'll finally have the MOST necessary ingredient: stunning visuals!
>> No longer feel mystified by the technology that goes into creating Designs That Wow!™ because will teach you everything you need to know.
>> Finally feel you can DO this. You've got the tools, the know-how, and the strong foundation to leverage your design skills for exponential growth.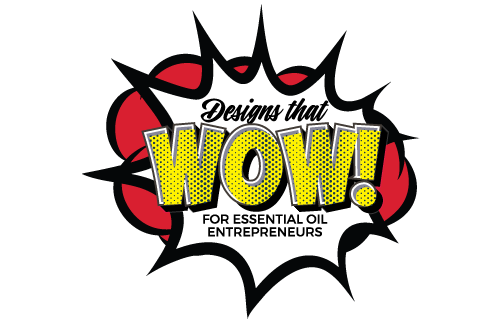 Designs That Wow!™ is available for NOW! All enrollees will be given instant access to the course lessons and materials. You will also added to a Facebook Support group for continuing education and design support.